Rosie Judith Donnell is the 12 year old daughter and first born child of Mr and Mrs Donnell and the oldest sister to Bea Donnell
Personality
Rosie is goofy, silly, and lovable to everyone she meets, but she also has a serious side as well. When it comes to her homework she focuses on that at that time. But when she's not doing schoolwork she's spontaneous, giddy, bubbly, very out spoken and loud. She loves to sing and dance and she loves having the spotlight on her. She's usually the first one to volunteer to help others. Even though she likes the attention she knows that's it's not always about her and contrary to what people think she's very open to others feelings and she'll always be the first one to help them through there problem. However there is a limitation to this if the problem is about her she'd rather avoid it all together. 
Rosie enjoys putting on little shows for her friends but when it comes to putting on shows for her family she enjoys performing for her family more then anything. Rosie is very easy to get along with and as a friend Rosie is known for her irrepressibly social and excited attitude. When it comes to internalizing things Rosie would rather share with her circles of friends with wit, style, enthusiasm, and optimism. Rosie take particular pleasure in sharing those experiences with others. It takes a great deal of patience and maturity to deal with Rosie on a regular basis, but once you do she'll be the best friend you've ever had showing you a plethora of fun and exciting activates you never dreamed yourself of doing. Based on Myers-Briggs personality Rosie is described as the...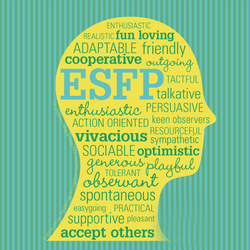 type
Ad blocker interference detected!
Wikia is a free-to-use site that makes money from advertising. We have a modified experience for viewers using ad blockers

Wikia is not accessible if you've made further modifications. Remove the custom ad blocker rule(s) and the page will load as expected.